Apizza Feast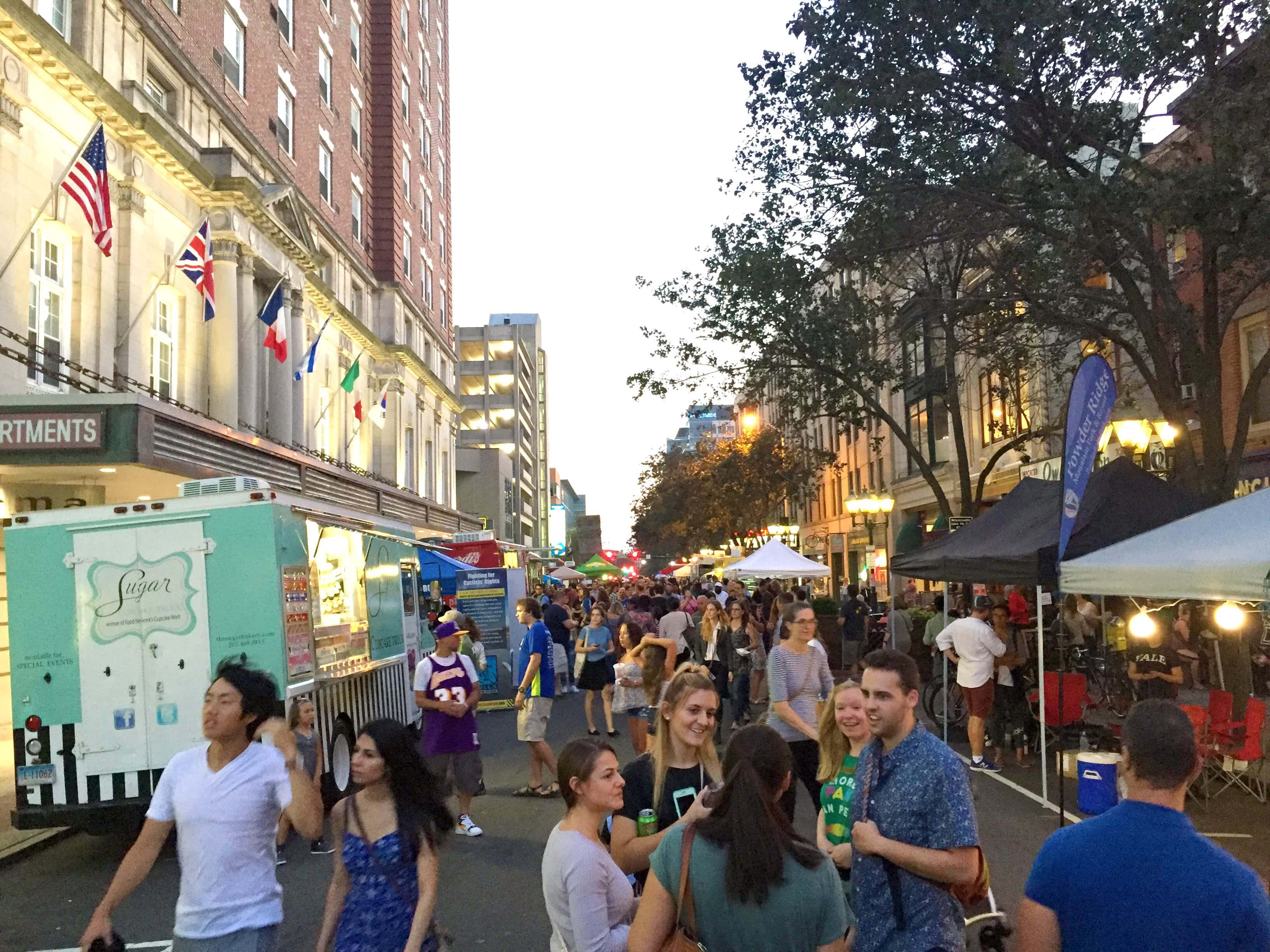 The APIZZA FEAST is back for its sixth year in Downtown New Haven offering some of the country's best pizza, while serving a wide range of amazing local food and beverages. Located along College Street in the heart of the city's popping theater district, the Apizza Feast takes center stage during the sixth annual New Haven Grand Prix, a national circuit bicycle race.
The Apizza Feast will include pizza, food & drink stands, local restaurants & a beer garden. It's the perfect venue to cheer on the racers. The event will be family friendly and full of food, fun and festivity! A nominal fee to enter the Apizza Feasts helps to support the Connecticut Cycling Advancement Program CCAP in teaching children and students the sport of cycling.
---
Nominal entry charge into the Feast!
Purchase package experiences!
Hours of entertainment
Arrive, park & stroll
Dozens of food vendors
Pizza, pizza & more pizza
Food trucks & stands
Local restaurants & shops
Beer & Wine gardens
New Haven Grand Prix sponsors and supporters include...